In the past family members were living near, and were able to take care of each other. Just looking out of the window in the morning and seeing the smoke in the chimney of your parents' house meant everything was fine. If there was no smoke, then something might have happened, so you had to visit them and check. Today, families are more separated, but we still want to be ensured that our relatives are doing fine, living their usual life. However, instead of smoking chimneys we can use ICT technologies that open many new possibilities to take care of our ageing family members.
TeleCalmPlus gives a simple and easy-to-use telecare solution with exactly this goal.
"The system contains sensing devices placed in the users' home, a cloud-based server for data storage and evaluation, and a smart phone application for remote care." (Attila Vidács, BME-TMIT)
Based on the detected activities and the physiological information gathered from these devices, the TeleCalmPlus system gives an overall-evaluation of the users' health and daily living condition that can be remotely checked on a smart phone.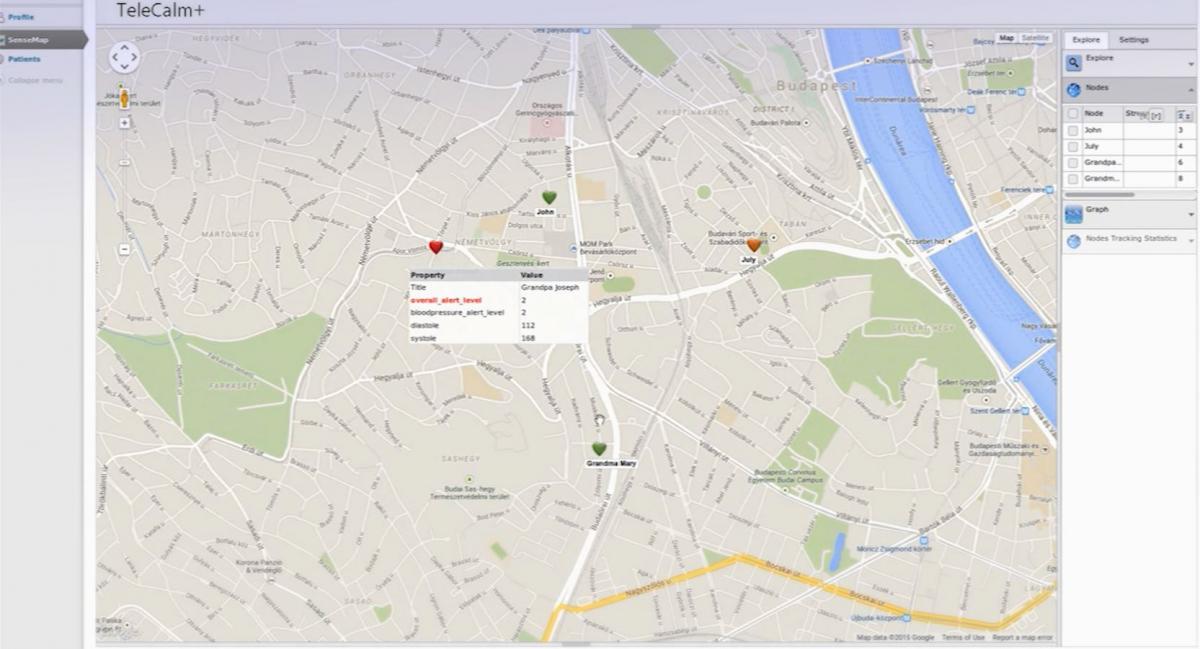 "All data is uploaded in the cloud and can be easily visualized in a user-friendly way, using our Wislab tool. However, the system is secure, the user is in full control of who can access his or her personal data." (Milan Simek, Brno University of Technology, Chech Republic)
TeleCalmPlus can easily be extended also, adding any new sensing device. An example is iCube that can check the status of people suffering from Alzheimer's or Parkinson's disease,  in a playful way.
"iCube contains motion sensors in it. So, when player is playing with the cube, his handshaking is recorded and uploaded in the cloud. In addition, the e-paper displays can be used to design memory games." (Yi Ren, NCTU, Taiwan)
The uniqueness of TeleCalmPlus is that instead of relying only on alerts, in the rare cases of emergency, it provides continuous positive feedback of the person's health condition, reassuring family members that things are fine. If a problem is detected, an alert is still triggered of course.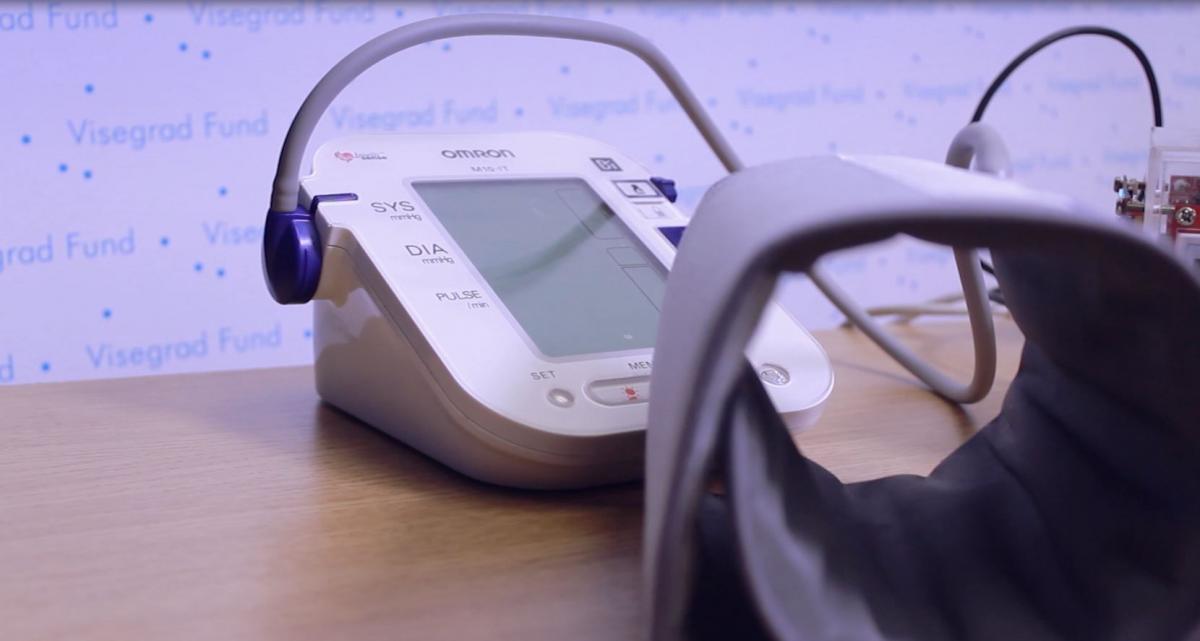 "I believe that in the future families will use more often ICT solutionsto take care of their beloved health status. TeleCalmPlus is just the perfect solution for it." (Lóránt Vajda, BME EMT)
Besides their social importance, assistive applicationslike TeleCalmPlus create new market opportunities for the economy and make it easier to preserve or even improve the quality of life, health and social care services, at a sustainable rate of public spending.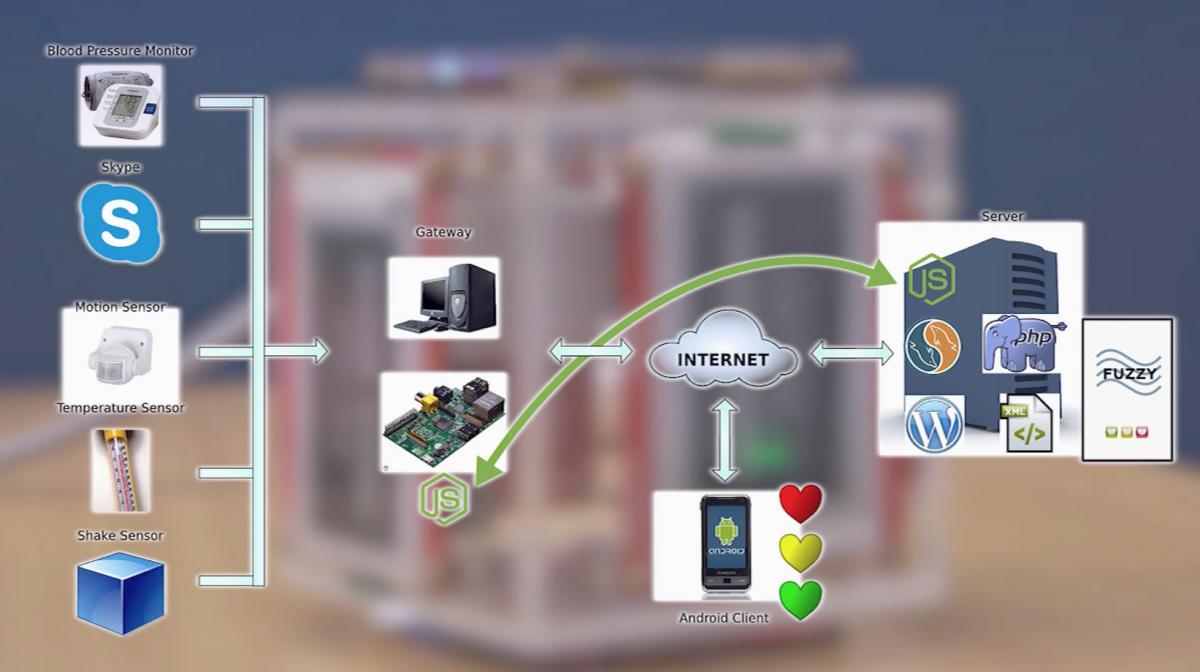 We already have some feedbacks from companies who expressed interests to cooperate further with development of this system. (Peter Farkas, Pan-European University, Slovak Republic)
Project members from BME TMIT
Attila Vidács
Rolland Vida
Valéria Géróné Molnár
Dániel Géhberger (MSc student)
Ákos Lovász (MSc student)
TeleCalm+ project video